We seek believers.
More than a company, we are a team that is working toward a shared mission of inspiring people to feel good, feet first. For that reason, we seek people who share our values.
People passionate about doing work that makes a difference.
People who hold themselves accountable to others and others accountable to them.
People who think a $2.6 billion company should be as creative as a start-up.
People driven by an insatiable curiosity for learning and trying new things all the time.
People who care about being the best and being among the best.
But most of all, we seek believers. People who believe remarkable things are possible and will not stop striving for them.
Show More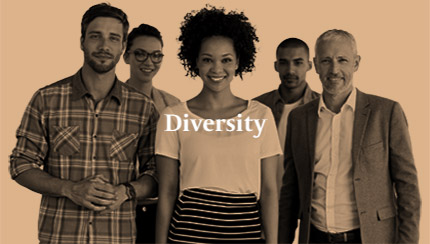 X
Our differences are our strengths
Our company name represents our passion for fit and reflects the drive and creativity our people bring every day. We believe that passion will transform the world from what it is, to what it can be.
We're a company founded on the insight that people are unique. We're proud of our inclusive and collaborative environment where differences are celebrated.
We believe our company should be as diverse as the consumers we serve. We seek and engage talented individuals from all backgrounds, ethnicities, genders, lifestyles and belief systems.
We are Caleres, a diverse team working toward a shared mission of inspiring people to feel good, feet first.
Caleres, Inc. is an Equal Opportunity Employer and Affirmative Action Employer of minorities, women, individuals with disabilities and protected veterans.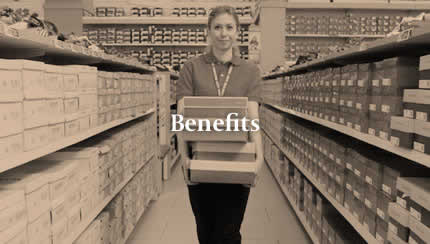 X
For the benefit of the people
Our people are our greatest asset. And to attract and keep the best people, we offer a package of benefits competitive with any company in the industry. These include:
Competitive medical, vision plans and dental coverage
Company-funded pension plan
Company-matched 401(k) savings plan
Life & disability insurance
Health & dependent care flexible spending accounts
Transit & parking flexible spending accounts
Education assistance
Paid time off & holidays
And, of course, discounts on shoes!
Learn about these benefits and more at YourCaleres.com.