Diversity, Equity & Inclusion
Our company was founded on the insight that people are unique. We believe the perfect fit is when an inclusive and collaborative environment celebrates every person.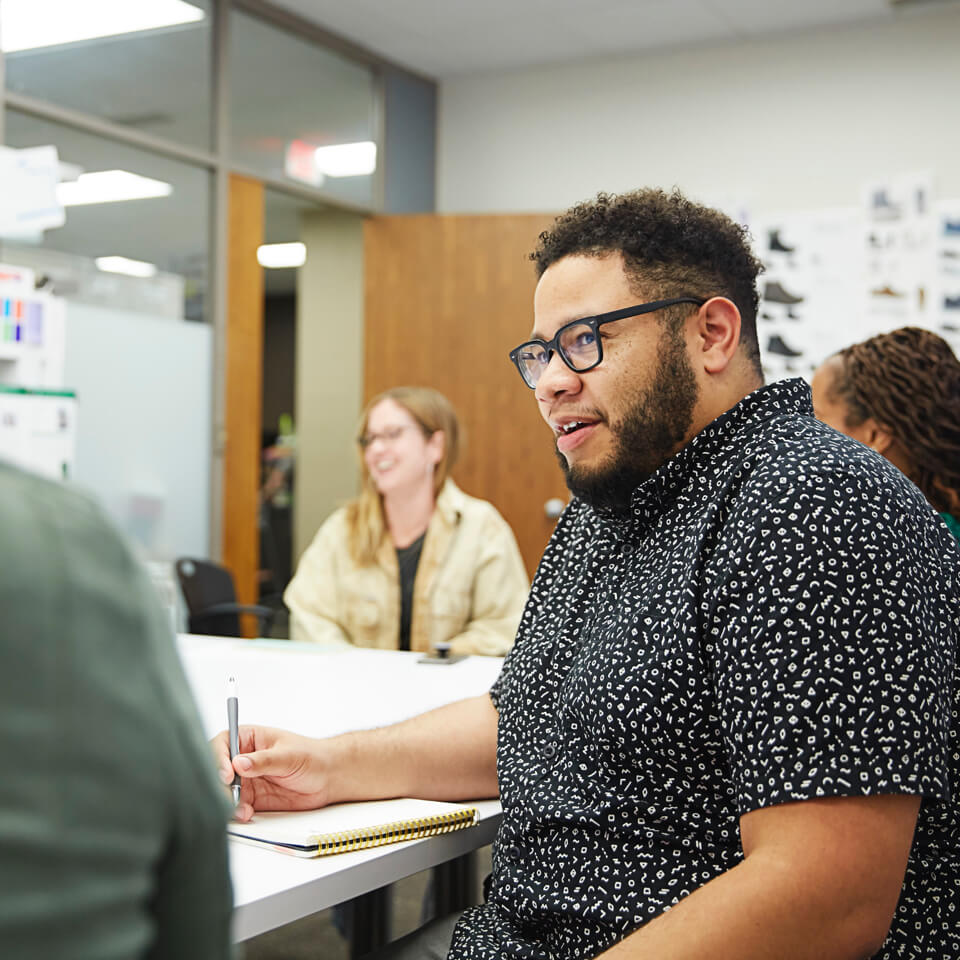 Our Differences Are Our Strengths
We believe our company should be as diverse as the people and communities we serve, and we seek and engage talented individuals from all backgrounds, ethnicities, genders, lifestyles and belief systems.

We are lifetime learners who challenge ourselves to always do better when it comes to diversity, equity and inclusion.
Caleres is an Equal Opportunity Employer by choice. We believe our company should be as diverse as the consumers we serve. We seek and engage talented individuals from all backgrounds, ethnicities, genders, lifestyles, and belief systems. Each year, Caleres participates in the Human Rights Campaign LGBTQ Corporate Equality Index, the national benchmarking tool for corporate policies and practices supporting LGBTQ Associates. For nearly 10 years, we have received a perfect or near-perfect score.

Our values of Passion, Accountability, Curiosity, Creativity and Caring guide us in these efforts throughout our company and the communities where we live, work and serve.
We are Caleres, a diverse team working toward the shared mission of inspiring people to feel great, feet first.
Environmental Social Governance (ESG)
Our drive to help people feel great, feet first, gave rise to a portfolio of ambitious environmental, social, and governance (ESG) goals. Since we debuted these 2025 targets, they have guided how we approach our work across the company and our Associates have embraced the responsibility we have to make a difference. We all play a part in this shared commitment and, together, we've made substantial progress toward these goals.
READ OUR 2022 ESG SUMMARY REPORT HERE
Giving Back: Caleres Cares
Like a good pair of shoes, we're there to offer support. To our Associates, certainly, and to our neighbors, communities and colleagues in the footwear industry. Through the Caleres Cares Charitable Trust, we support worthy organizations that align with our mission and help people live better. We do this through active volunteerism and by offering financial support by way of grants and matching gifts.
While Caleres is a global company, we remain deeply connected to St. Louis where our company began and is headquartered. Over the years, Caleres has given more than $20 million to the St. Louis community and continues to be one of the city's major giving organizations.
Learn More About Caleres Cares
We're Committed to Your Fit
Careers at Caleres aren't one-size-fits-all. We give our Associates the opportunity to grow and be rewarded for contributing to the company's success. With ongoing training opportunities and continual collaboration, there's no limit to what you can achieve here.
Start Your Career Search
Never Miss An Opportunity
Join our talent community to be notified of job updates, events and more.
JOIN THE TALENT COMMUNITY